By David Kravets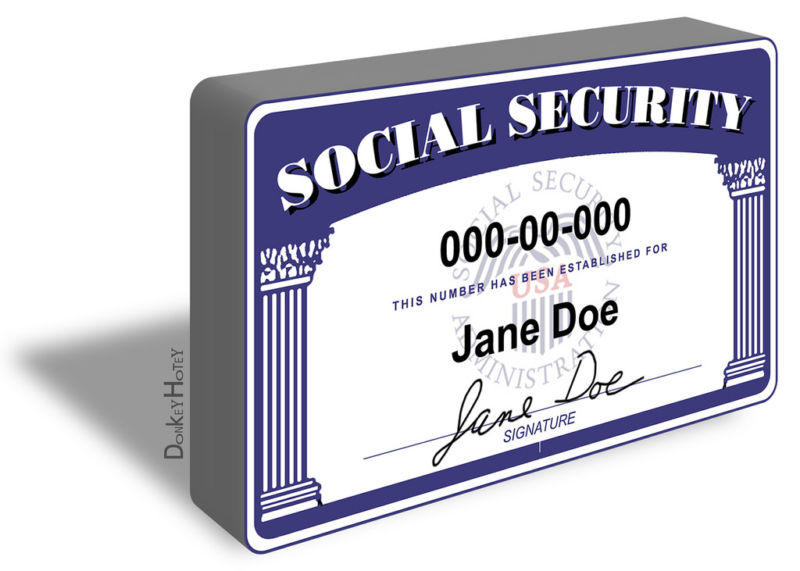 Rob Joyce, the White House cybersecurity czar, said on Tuesday that the government should end using the Social Security number as a national identification method.
"I believe the Social Security number has outlived its usefulness," said Joyce, while speaking at The Washington Post's Cybersecurity Summit. "Every time we use the Social Security number, you put it at risk."
One problem with the Social Security number, he said, is that a victim of identity theft cannot get it changed after it has been stolen.
Joyce's comments come a month after the Equifax hack, in which hackers gained access to the Social Security numbers of as many as 143 million Americans.
The Social Security number, originally a code for federal retirement benefits, has grown to become a personal identifier used for everything from getting a job to buying auto insurance.
The Hill said that Joyce has "raised the issue" with the Trump administration. Bloomberg said the Trump administration has asked federal departments and agencies "to look into the vulnerabilities of employing the identifier tied to retirement benefits, as well as how to replace the existing system."
Joyce said, "It's really clear there needs to be a change."
"The concept of a Social Security number in this environment being private and secure—I think it's time as a country to think beyond that," Smith testified. "What is a better way to identify consumers in our country in a very secure way? I think that way is something different than an SSN, a date of birth, and a name."
And now what?
Joyce said the government is examining the use of a "modern cryptographic identifier," like public and private keys.
"I personally know my Social Security number has been compromised at least four times in my lifetime. That's just untenable," Smith said.
According to Bloomberg, financial services firm Cowen said in a research note to investors that the White House's plotting of a move to a new form of identification might stall congressional efforts to regulate the credit industry.
The "White House may be indirectly coming to Equifax's rescue," Cowen wrote. "This reduces the risk of business-model-busting legislation such as a requirement that consumers opt-in to a credit bureau collecting their data."